Welcome to ECSL
Loan & Finance
For "Shovel Ready" Projects For Serious Borrowers
"Connecting Projects With CAPITAL"
Professional Project Finance Practitioners
The most attractive interest rates and beneficial loan terms and conditions available.
Direct Private Project Finance Lenders and Deal Makers
Our Principal funders and investment bankers group have access to a combined international pool of nearly $55 billion USD+ in available liquidity
Loans and Lending for Lawful Businesses and International Project Financing Worldwide Equity Capital & Securities London is a full service International Financial Placement and Investment Banking consulting firm..

To view this video please enable JavaScript, and consider upgrading to a web browser that supports HTML5 video

Funding from $10 Million USD + Equity Capital & Securities London offer International Project Financing and Commercial Loan Funding issued by our Private International Banks and Institutions Direct, trustworthy, lenders and deal makers.
EQUITY CAPITAL & SECURITIES (LONDON) arranges private placements of major loans for qualified borrowers from US$10 million to US$500 million or more. Loan funds with the interest rate tied to the LIBOR (London Interbank Offered Rate) - at simple interest - not compounded interest - with semi-annual payments in arrears. There are absolutely no loan covenants or restrictions on the use of the loan proceeds, and there are never any up front fees.
EQUITY CAPITAL & SECURITIES (LONDON) offers to qualified borrowers, with viable projects in need of funding (starting from US$ 10 million), loan arrangements from a selected Consortium of Private Investor Groups, Private Investment Commercial Banks, Commercial Banks, Multilateral Agencies, involving also Export Credit Agencies, Institutional Investors, etc., for Syndicated Loans.
EQUITY CAPITAL & SECURITIES (LONDON) has direct access to a large selection of important international investment and Commercial Banks, Financial Institutions and substantial groups of Private Investors, with whom we maintain high-grade and regular contacts, and keep an updated business relationship.
E-MAIL US WITH YOUR ENQUIRY - REPLIES USUALLY WITHIN 24 HOURS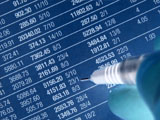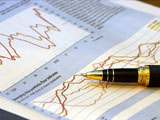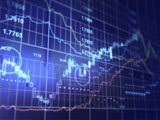 EQUITY CAPITAL & SECURITIES (LONDON) is a financial consulting firm assisting, individuals, company's and corporations world-wide to finance projects, develop infrastructure finance, humanitarian programs and offers a complete and specialised full financial service, specifically and individually structured to you or your client's needs.
EQUITY CAPITAL & SECURITIES (LONDON) are well versed in the lending procedures that are not commonly known to neophyte brokers and inexperienced applicants in banking and financial services. It is because of this level of experience in the International Corporate Finance market, that companies seek our services for Finance Consulting. Our knowledge and understanding comes from many years of extensive operations worldwide.
Our Principal funders and investment bankers group have access to a combined international pool of nearly $55 billion USD+ in available liquidity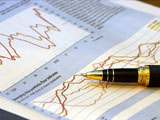 International Project Financier Bankers
Direct Private Project Finance Lenders and Deal Makers
Funding from $10 Million USD Plus
Equity Capital & Securities London offer International Project Financing and Commercial Loan Funding issued by our Private International Banks and Institutions
We look forward to arranging financing for corporations, trusts, institutions, governmental agencies, and individuals from all over the world.
EQUITY CAPITAL & SECURITIES (LONDON) specialise in arranged loans to businesses, international projects all over the world, and the funding/monetisation of banking instruments.
If you have the right approach and understand the basic principles governing the financial industry. A project is always funded after adjudging the ability of the project owner that he will be able to repay.
We provide a solution for quick, easy funding for all types of projects. This is a fast and inexpensive alternative to financing large projects worldwide without liquidating your assets. We are not underwriting your project and have no concern for the use of funds.
We assist clients in their attempt to secure funding by working on their funding requests that may require innovative financing. We would welcome the chance to earn your trust and deliver you the best service in the industry. So if you are interested in any of our services, kindly contact us via email:

[email protected]
We provide full support for the application and funding process. Site visits are carried out to ensure that the full fund requirements are met.
We connect International projects with funds
Funding from $10 Million USD +
Kindly take note that if we accept the project, the client must have the funds set aside to fulfil the Transaction Cost procedures and compliance process. We do not accept all clients because doing business with Equity Capital & Securities London is a unique opportunity given solely to real, genuine, authentic borrowers, not a right that is attainable by all.
We welcome ALL inquiries about our products and services and ask that you contact us right away if you have a deal to discuss! [email protected]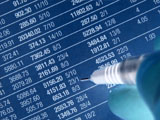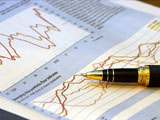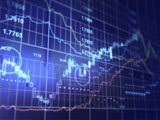 PLEASE NOTE:
This is NOT a solicitation for investment funds and it is NOT an offer to buy or sell securities. Likewise, this is NOT any form of bank or financial institution policy. The reader agrees that any effort on their part to participate in this financial opportunity is done unsolicited.
WARNING NOTICE:
IF ANY CLIENT and/or CLIENT REPRESENTATIVE DELIBERATELY ATTEMPTS TO ENGAGE and/or SOLICIT OUR SERVICES FOR THE PURPOSE OF TRANSACTING ANY FORM OF FRAUDULENT, INTERNATIONAL SECURITY THREATENING and/or OTHERWISE ILLEGAL TRANSACTIONS THIS WILL LEAVE US NO OTHER CHOICE BUT TO REPORT HIM/HER TO THE SERIOUS FRAUD OFFICE, INTERPOL, FBI, FEDERAL RESERVE CRIME OFFICE, S.E.C., I.C.C. PARIS and/or other authorities we deem appropriate.
All rights reserved Equity Capital & Securities London • This website is not intended as a solicitation to customers in any jurisdiction in which we are not authorised to operate. We are not Certified Financial Advisers, Securities Brokers or Stock Brokers. We are business consultants and intermediaries who provide advice to private individuals on or about PRIVATE business matters. The information presented is not in anyway considered or intended to be a solicitation of funds and is intended only as general knowledge. This transaction(s) are private and exempt from the act. Please be aware that any disclosure, photo copying, distribution or use of the contents of this information is prohibited.
This site is in no way affiliated with or endorsed by specified business. It exists as a compendium of supporting information intended for informational purposes only. If you want to buy this website, please don't hesitate to contact us via e-mail: domain (dot) sales (dot) org @ gmail (dot) com or you can find and buy it on Afternic domain auctions.