Company Overview
Loan & Finance
For "Shovel Ready" Projects For Serious Borrowers
"Connecting Projects With CAPITAL"
Professional Project Finance Practitioners
Direct Private Project Finance Lenders and Deal Makers
Our Principal funders and investment bankers group have access to a combined international pool of nearly $55 billion USD+ in available liquidity
Loans and Lending for Lawful Businesses and International Project Financing Worldwide Equity Capital & Securities London is a full service International Financial Placement and Investment Banking consulting firm.. Funding from $10 Million USD + Direct, trustworthy, lenders and deal makers.
EQUITY CAPITAL & SECURITIES (LONDON) arranges private placements of major loans for qualified borrowers from US$10 million to US$500 million or more. Loan funds with the interest rate tied to the LIBOR (London Interbank Offered Rate) - at simple interest - not compounded interest - with semi-annual payments in arrears. There are absolutely no loan covenants or restrictions on the use of the loan proceeds, and there are never any up front fees.
Equity Capital & Securities London (ECSL) was founded by Dr. Emmanuel Williams and a group of visionary bankers and businessmen. We have built our business on a foundation of privacy, confidentiality, accuracy and an unwavering commitment to assist our clients to success.
Equity Capital & Securities London (ECSL) specialise in Private Placements of large loans, as well as having private lenders who can commit funds from ten to a hundred million dollars within a short period of time. In addition to our Private Placements loans and our private lenders, we have access to major capital market lenders, investment banks, merchant banks who can commit amounts of funding to qualified borrowers. we also work with a group of institutional assets managers who provide financing from $10 Million +.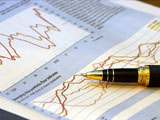 International Project Financier Bankers
Direct Private Project Finance Lenders and Deal Makers
Our Principal funders and investment bankers group have access to a combined international pool of nearly $55 billion USD+ in available liquidity
Funding from $10 Million USD +
Equity Capital & Securities London offer International Project Financing and Commercial Loan Funding issued by our Private International Banks and Institutions.
Please note that we only deal with shovel ready, willing and able borrowers.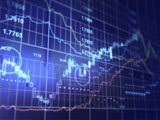 ECSL are professionals, our goals are to finance each project we accept in order to arrive at a swift and successful conclusion of business. We conduct our affairs in a manner consistent with the highest ethical standards and strictly guard the confidentiality of our clients' personal and business information. We are dedicated to the quest for excellence in the quality of the services we offer and the quality of relationships we maintain. As a market leader in the field of locating capital and arranging project finance, our true strength lies in the speed and efficiency of our service, which we believe is one of the fastest in the business.
We pride ourselves in bringing the right project to the right lender at the right time. Therefore, we are able to offer one of the industry's fastest application and loan processing times, with funding commitments issued by, or verified through, major international banks/institutions.
We trust we can be of service and if so then we will be delighted to hear from you.

Regards
Dr Emmanuel Williams (President)
We welcome ALL inquiries about our products and services and ask that you contact us right away if you have a deal to discuss! info@ecsl.net
Through our extensive knowledge and experience and through the affiliations that we have with many of the top banks, instituitions and private banking circles, we are known as a professional firm with a hard won reputation that we value above all else. We have built our business on the basis of excellence and on complete client satisfaction, Most of all we understand the implications in which many clients seek to have their interests closely guarded and remain completely confidential.
The EQUITY CAPITAL & SECURITIES (LONDON) offshore philosophy is to develop a long term relationship with you and our commitment is to provide a high quality personal service which is totally confidential, professional in approach and international in perspective. Assistance will be given in identifying your overall planning objectives and will quickly indicate the type of service you need and the likely costs involved. Successful international financial planning depends on sound professional advice. Privacy and client considerations being of uppermost importance in all our dealings, therefore we are happy to work closely with you as your professional adviser to achieve this.
Our clients include high net worth individuals, top level politicians, attorneys, solicitors, accountants and major corporate entities worldwide.
PLEASE NOTE:
This is NOT a solicitation for investment funds and it is NOT an offer to buy or sell securities. Likewise, this is NOT any form of bank or financial institution policy. The reader agrees that any effort on their part to participate in this financial opportunity is done unsolicited.
WARNING NOTICE:
IF ANY CLIENT and/or CLIENT REPRESENTATIVE DELIBERATELY ATTEMPTS TO ENGAGE and/or SOLICIT OUR SERVICES FOR THE PURPOSE OF TRANSACTING ANY FORM OF FRAUDULENT, INTERNATIONAL SECURITY THREATENING and/or OTHERWISE ILLEGAL TRANSACTIONS THIS WILL LEAVE US NO OTHER CHOICE BUT TO REPORT HIM/HER TO THE SERIOUS FRAUD OFFICE, INTERPOL, FBI, FEDERAL RESERVE CRIME OFFICE, S.E.C., I.C.C. PARIS and/or other authorities we deem appropriate.
All rights reserved Equity Capital & Securities London • This website is not intended as a solicitation to customers in any jurisdiction in which we are not authorised to operate. We are not Certified Financial Advisers, Securities Brokers or Stock Brokers. We are business consultants and intermediaries who provide advice to private individuals on or about PRIVATE business matters. The information presented is not in anyway considered or intended to be a solicitation of funds and is intended only as general knowledge. This transaction(s) are private and exempt from the act. Please be aware that any disclosure, photo copying, distribution or use of the contents of this information is prohibited.
Registration Number: 2295749

Independent and Private Consulting Firm Established 1982

This site is in no way affiliated with or endorsed by specified business. It exists as a compendium of supporting information intended for informational purposes only. If you want to buy this website, please don't hesitate to contact us via e-mail: domain (dot) sales (dot) org @ gmail (dot) com or you can find and buy it on Afternic domain auctions.