International Project Financing
Private Independent Project Finance Practitioners
Private Investment Bankers
Professional Finance Arrangers & Capital Raising Practitioners
Experts In the Field of Project Financing
Worldwide Project Financing for Private or Public Organisations, Industries, Corporations, Institutions, Individuals and Governments.
We Connect International Projects With Funds
We Specialise in Private Equity and Debt Finance
Financing transactions in the range from $5 million to $10 billion +
International Private Lending & International Commercial Financing
Alternative Capital Project Financing
Private Funding up to 100% financing
We offer an alternative finance consulting service for projects which demonstrate strong economic potential.
We have access to a combined International pool of nearly 5 Billion USD plus in available Liquidity
| | | | |
| --- | --- | --- | --- |
| | | | |
| Funding for Oil & Gas exploration & production | Funding for Dams & Hydro-electric projects | Funding for Power & Energy Generation | Funding for commercial buildings & shopping malls |
ECSL is a full service International Financial Placement and Investment Banking consulting firm, assisting, individuals, companies and corporations world wide to finance projects, develop infrastructure finance, humanitarian programs and offers a complete and specialised full financial service, specifically and individually structured to you or your client's needs.
We specialise in Private Placements of large loans, as well as having private lenders who can commit funds from ten to a hundred million dollars within a short period of time. In addition to our Private Placements loans and our private lenders, we have access to major capital market lenders, investment banks, merchant banks who can commit amounts of funding to qualified borrowers. we also work with a group of institutional assets managers who provide financing from $5 Million to $10 Billion+.
We are long established banking consultants and business advisors and, within our organisation, have many years experience in banking, finance and business at high levels.
Our funding sources consist of Private Lenders, Banks, Trusts, Private Placements and Syndicated Loans. We arrange all funds for investment regardless whether a project is involved or not.
ECSL offers Entrepreneurs, Companies, Organizations, and Governments the opportunity to obtain substantial Financing. Our principal function will be to assist you in completing financing through our Individual, corporate or institutional investors, Companies looking for joint venture opportunities. Investment banks, merchant banks, private international banks and trusts, or other reputable lending Institutions. Generally we are interested in transactions ranging from $5 Million to transactions of over $10 Billion
As a leader in the field of locating Capital Sources, our true strength lies in the Search Methods that we have developed, as well as in our agreement with multiple numbers of Lenders and Investors Worldwide. This International Network of Contacts provides clients with the best opportunity to get loans approved at favourable Terms and Rates.
Areas where projects can be funded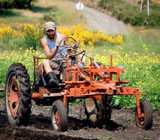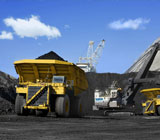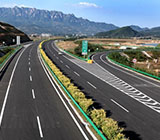 Funding for Agriculture & Plantation projects
Funding for mining projects
Funding for highways, railways & bridges
Funding for resorts & hotels
Investment in Industrial production
Extracting and Processing Raw Materials
Construction Machinery, Transportation and Distribution Systems for Electricity and Heat
Renewable Energy Sources, Wind, Solar Energy, Telecommunications Infrastructure (including Interactive Satellite television etc..), systems of Road, Rail, Air, Sea / River
Investment in Agriculture, Animal Husbandry and Fish Farming
Capacity, processing, packaging, transport and distribution
Geotechnical and hydro-related arrangements
Environmental protection, soil regeneration affected product / industrial wastes, reclamation areas deforested, wood and other products (berries, herbs
Investment in civil engineering
Civil Purpose Real Estate Development
Special Purpose Building
Road Infrastructure
Railway Infrastructure
Municipal Waste Processing Capacity
Integrated Assemblies / Individual Leisure Parks
Investment in infrastructure development of public utilities
Infrastructure and Capabilities in Medical Tourism and Leisure
Medical Services (Infrastructure, Equipment, Licenses, etc..)
Infrastructure for the Education System, Education and Research (Infrastructure, Equipment, Licenses, Patents, etc.). including technological projects
Welfare, Minority Integration, Cultural, Religions and National Heritage (Monuments restoration, construction, etc..)
Social Housing, Social Facilities and Capabilities for organizing Sport, Cultural and Artistic Events promotion.
Investment in the development of Public and Private Services
Drinking water supply networks
Sewerage systems (including vacuum exhaust technologies) Inside and outside the city road system Beneficiaries of the projects funded are private legal entities, private companies, APL's (local government), decentralized structure or confused central government, NGOs and any joint public-private partnerships.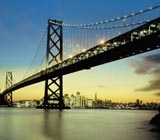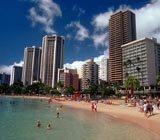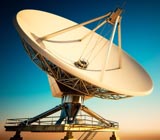 Infrastructure
Hotels
Telecommunications
Leisure
Agribusiness
Arenas, Stadiums & Recreational Facilities
Automotive & Trucks
Business & Commercial Projects
Chemicals, Plastics & Pharmaceuticals
Computers, Internet & High-Technology
Hotel Development
Infrastructure Projects
Institutions - Pension Funds, Foundations, Endowments & Trusts
Mining & Exploration
Motion Picture Financing
Municipalities and Municipal Agencies
Mining–Gold, Copper, Coal, Nickel, Iron ore, bauxite, Uranium

Ocean Vessels, Rolling Stock & Aircraft
Oil & Gas
Power Plant Development
Public Sector Projects
Real Estate Development
Resorts, Casinos, and Gaming
Services
Telecommunications
Transportation
Waste Management
Bio Tech. Green projects - Ethanol, Biofuels, Agrifuels, Waste To Energy
Power Plant and Energy Generation Technology
ECSL has helped clients throughout the world, including Europe, Middle East, Asia and North America in structuring and securing loan agreements up to $10,000,000,000+
Worldwide Financing for ALL Countries Private or Public Organisations & Industries, Corporations - Institutions - Individuals and Governments.
Background
style="font-weight:bold">
We have over 30 years of experience in applying international project finance techniques and over the past ten years we have closed a myriad deals on energy and infrastructure projects across the globe.
What we offer
We offer a full range of services from project conception to project completion and beyond. We are able to assist our clients in assessing and managing the many variables that can affect the outcome of a project, including the political, social, legal and other risks that are inherent in complex, large scale projects and cross-border transactions.
Up to 100% of required funding can be raised.
Our consortium has capital to lend, and we have confirmed relationships with significant investors, including Sovereign Funds, Private Banking, and we also raise funds from the Capital Markets.
We will consider financing projects in many countries worldwide; including the UK, Europe, Africa, Asia and North and South America.
Minimum requirements of $5 million considered, whilst funding in excess of $50 million is preferred. Maximum has no effective limit with major projects being of particular interest.
We provide full support for the application and funding process. Site visits and due diligence are carried out by our own staff to ensure that the full fund requirements are satisfied.
NOTE
Please note that it is not our intention to enter into long email dialogues discussing projects and procedures. We work only when we receive the application documents below in full.
The applicant will submit the information together with the Project Executive Summary for initial evaluation. [If this information is not supplied first we will simply delete emails received.]
We will then place the request with our panel of lenders or collateral providers as required. [It may take up to two weeks depending on work load to receive an initial response from the Funder's office.]
Once we have received a positive response from a provider we will forward the initial
There is no obligation on either side regarding the proposed transaction until the applicant confirms their acceptance. The information supplied will be for information only.
If the initial proposal is acceptable to the applicant we will proceed to issue our Contract of Service and send out all other documents for completion.
Our goal is to enhance the ability to meet the financial needs of borrowers and financing professionals while building long-lasting strategic alliances for continued ethical business relationships.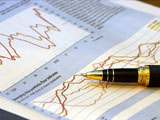 ECSL Project Finance Services
ECSL project finance services are normally engaged on the basis of a Mandate agreed upon with the project's sponsors or potential investors. This Mandate may call upon ECSL to perform some or all of the following tasks during project preparation and implementation:
Prestructuring & due diligence:
A detailed onsite analysis of the proposed investment is conducted, and due diligence on the sponsors, their operations and proposed long-term role in the project is carried out, with the aim is of improving project formulation and the likelihood of financial success in the international marketplace.
Preparation of project financing documents:
ECSL assists the client in preparing a Business Plan designed to demonstrate the attractiveness of the investment to potential equity or debt financiers. Besides describing a soundly designed, well-structured and bankable project, this document also provides technical and financial background information, and describes the proposed funding structure and potential funding sources.
Negotiation of financial package:
ECSL normally stays with its clients after initial "Road Show" presentations, providing active support and assistance during all phases and steps of the financing mobilization process, particularly during the negotiation stage, and ending with the closing of a satisfactory project finance deal.
General Guidelines
From time to time we come across clients who want hundreds of millions of dollars but at the same time also want to dictate the protocol. These are the clients who will never obtain funding in today's economic and financial difficult markets. Our experience has shown that we better do not engage with such clients as they are not fit to adhere to a stringent protocol which is set by the lender respectively the financial institution. We better do not waste time on such projects; they will be on the market for a very long time.
Be truthful about your project. If there is something you feel might be a problem then get it out on the table. There are many creative ways to overcome obstacles but no one wants to deal with someone who is hiding something that could affect the project's success.
Make sure your information is accurate. Financial models, etc. must be high quality and subject to vigorous due diligence. Financials that are incomplete, inconsistent or simply make no sense will be automatically rejected and the project fatally wounded.
Do not try to dictate the kind of funding structure or equity/debt ratios. Those kinds of issues will sort themselves out in due time.
You need to have some financial resources in order to complete a funding. There will be costs incurred such as attorney's fees, travel, due diligence, engineering costs, etc. They are a very minor amount compared to the overall size of any financing but they must be paid by the client and in many cases paid before a funding is completed in order to comply with protocol and laws/regulations. These types of costs may be 100% reimbursed out of the funding.
Be able to prove you have "skin in the game". Skin in the game means cash or other hard assets; it does not mean sweat equity, contacts, research, etc. Cash and hard assets are the two things every investor/lender looks for first.
Be sure your project is shovel ready.
Be prepared to respond to requests for information on a timely basis. That also goes for your lawyers, employees, professional advisors, accountants, etc. They work for you; make sure they are not only doing a good job but are responsive to everyone's needs.
Consulting for the project implementation:
Following the completion of the financing, ECSL is ready, at the client's request, to provide further support in the form of ongoing management advisory services during project implementation and beyond.
FEES
As with any professional service we work on a tariff and charge a retainer to cover our initial expenses and time. In contrast to many other International Financiers, our fees are very modest. Our retainer depends upon the exclusivity and complexity of the project. Our retainer includes but is not limited to ongoing consulting, processing of the loan application, reviewing your Pro Forma, due diligence, and negotiating the term sheet and final commitment, out-of-pocket expenses, legal and administrative fees. Site inspection expenses are payable in advance. Please do not ask us to waive our retainer. We are NOT interested in owning a piece of your company or any stock therein in lieu of the retainer. Also do not ask us to accept a higher commission upon closing to waive the retainer. The Commission or Finders Fee (%) which is paid at closing. We require that the retainer be remitted per the instructions in the Agreement. Please do not request an agreement unless you are prepared to proceed. No matter how good a project is, no lender or investor is going to wait for you, you wait for them.
Due diligence/processing procedures
In some cases we are required by our investor groups to inspect the applicant at source, to verify that the project is 'real, genuine and economically viable' and to (1) carry out all the required due diligence procedures and (2) advise the applicant exactly the way that the matter will be progressed, before presenting the case to the lender or investor. You should be prepared to meet expenses for your project. These expenses could be, insurance premiums, appraisal fees, site visit, any legal expenses, formation of a company and travel expenses. Important notes: It is important that you understand it is literally impossible to arrange international finance or investment without incurring some costs. In the case of debt borrowing, the costs to meet underwriting, bank and legal matters can be from (%) of the total. Ideally, applicant should be able to demonstrate to the lender that they can arrange this. If not, insurance bonding or a similar financial guarantee option may be necessary. For equity, JV partnerships etc, the investor normally meets all their own expenses and costs except for stage which you maybe required to pay for. We will charge you a success commission / fee (%) which is based on (1) the size of the loan or investment and (2) the complexity of the case. We will agree the commission percentage with you in advance. This is only payable after release of funds. To avoid wasting time, if we do not receive either an acknowledgement or a response within 7 days, we will assume that your intentions are not serious in this matter, and delete the file accordingly.
Due Diligence includes but are not limited to the following:
Civil, corporate and criminal background checks on all principals and management team.
Investigating the financial background of principals (personal and corporate).
Accounting fees - Assigning an accounting firm to run a parallel pro forma and to verify the accuracy of accounting data submitted.
Travel to site and meeting with the principals if desired by the funding source.
Hiring industry consultants to help evaluate the potential risk of the investment.
Lien and title property searches.
Consulting of lawyers for legal matters and preparation of legal contracts.
Fees for due diligence vary with each individual project, the expected costs of accountants, attorneys, industry consultants, etc. They are not negotiable. When travel is involved, fees will be higher. The decision of whether or not the funding source requires a face-to-face meeting is optional, decided by the funding source as part of their criteria before approving your project to receive funding, and is not negotiable
DO's and DON'Ts for working with ECSL
DO Expect to pay costs in advance. If accepted as a client of our funding sources, you will be expected to help bear the costs of performing due diligence and preparing the required documents. This is an intense and draining process, complete and speedy cooperation is required.
---
DO NOT give us one of those "I'm not going to pay any fees as I've been ripped off before…" stories. We hear that a lot. We're truly sorry, but it does not change the fact that, with few exceptions genuine, serious lenders and investors incur banking, legal, collateral and other costs and they are not going to do that without a show of commitment from the client.
DO NOT demand references on completed transactions – especially before you've even committed to a funding process. In this market, every deal is covered in confidentiality agreements and most funding processes are proprietary. Genuine funders will either meet with you and show you evidence of completed deals (which for confidentiality reasons cannot be attached to e-mails), or depending on the process some other form of 'comfort' will be provided..
---
PROCESS
ECSL has developed a streamlined process of evaluating our interest in projects ( a project can be an idea, product or service or anything else a client requires our assistance in, hereinafter referred to as the "Project").
An executive summary on the project should be submitted to ECSL for evaluation. In the event that more information is required, it will be requested before a decision is made as to whether or not we are interested in the project and whether it suits our scope of interest.
Upon review of the submitted information and ECSL confirming their interest in participating we will reply to the client with an invitation to meet with a member of our team for a meeting to discuss the requirements, goals and objectives.
GUARANTEES
In the event that financing has been arranged requiring collateral, ECSL are able to facilitate the issuance of collateral security so that the credit line can be activated for the project to proceed.
ECSL also offers assistance in the issuance of Letters of Credit, Standby Letters of Credit, Bank Guarantees and Performance Bonds. We can also assist with the facilitation of the issuance of back to back instruments and the transfer of payment instruments.
Sovereign Guarantee – ECSL is able to facilitate funding for Government and Infrastructure Projects against a Sovereign Guarantee subject to the Sovereign Guarantee being ratified by the relevant authorities and departments, namely the Central Bank and Ministry of Finance in the respective countries. In some cases the Sovereign Guarantee may need to be confirmed by a Commercial Bank.
Resource Guarantee – The option is available to fund projects against a resource guarantee such as an Oil Guarantee or any other significant and valuable minerals or resources that the country has may also be considered.
Collateral Security for Credit Line - In the event that financing has been arranged for the project in the form of a credit line which requires a collateral security, ECSL is able to facilitate the issuance of the collateral security so that the credit line can be activated for the project to proceed.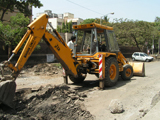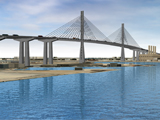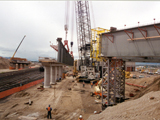 If You Need Help
If the borrower doesn't know where to go or how to secure a guarantee, ECSL is available on a fee basis to assist qualified borrowers in arranging for the issuance of guarantees.
To qualify, borrower must demonstrate to ECSL - with complete documentation - that it has presently available financial resources to secure issuance of a guarantee from an accepted guarantee-issuer.
ECSL compensation is based upon the nature of work, amount of effort needed, and time required to successfully secure and place guarantee with an accepted guarantee-issuer.
ECSL compensation includes consulting fee and expenses.
We welcome ALL inquiries about our products and services and ask that you contact us right away if you have a deal to discuss! info@ecsl.net
Project Financing
We can fund up to 100% of your project
ECSL invites project owners that need funds over USD $100 Million to submit their financing proposal online here. There is no upper limit.
PLEASE NOTE:
This is NOT a solicitation for investment funds and it is NOT an offer to buy or sell securities. Likewise, this is NOT any form of bank or financial institution policy. The reader agrees that any effort on their part to participate in this financial opportunity is done unsolicited.

This site is in no way affiliated with or endorsed by specified business. It exists as a compendium of supporting information intended for informational purposes only. If you want to buy this website, please don't hesitate to contact us via e-mail: domain (dot) sales (dot) org @ gmail (dot) com or you can find and buy it on Afternic domain auctions.