Government Project Financing
Loan & Finance
For "Shovel Ready" Projects For Serious Borrowers
"Connecting Projects With CAPITAL"
Professional Project Finance Practitioners
Direct Private Project Finance Lenders and Deal Makers
Our Principal funders and investment bankers group have access to a combined international pool of nearly $55 billion USD+ in available liquidity
Direct international private lending banks
(We are not investors or venture capitalists)
Loans and Lending for Lawful Businesses and International Project Financing Worldwide Professional Intermediary to Banks & Financial Institutions Worldwide Equity Capital & Securities London is a full service International Financial Placement and Investment Banking consulting firm.. Sovereign Guarantee Funding Sovereign Guarantees: 100% Government Financing
EQUITY CAPITAL & SECURITIES (LONDON) Government Funding, specializing globally in using sovereign guarantees as collateral for loans, concentrates on financing Government Projects with a primary focus on infrastructure, humanitarian, and development projects. ECSL's funding governmental infrastructure includes housing, government buildings, communication, transportation, dams, energy, facilities, sanitation, airports, water, schools and hospital construction projects. Such financing is normally limited to large government sponsored infrastructure in the following areas:
Plant Construction
Housing/Urban Construction Projects
Hospital and Sanitation Construction
Prison Construction
Harbour and Airport Development
Highway & Upgrade Road Construction
Infrastructure
Harbours
Highway and Airport Development
Alternative Energy
Upgrade Road Construction
Communication Systems
Sanitation Management
Electrical Power Plants
Oil & Gas Refineries
Transportation
Humanitarian :
Health Programs (Affordable medicines and vaccines)
Potable Water
Underprivileged Children's Assistant
Hospitals Construction
Development :
Tourist Development (Hotel & Resorts and Theme Parks)
Agricultural Development
Industrial Development
Housing Development
Urban Construction
Factories
Selected Co-venture Projects/Private Business Enterprises
Sovereign Guarantees:
Sovereign government guarantees are Standby Letters of Credit (SBLC) issued by designated commercial banks in the subject foreign country at the direction of authorized government officials.
Government's irrevocable, unconditional commitment for loan repayment to its designated issuing bank and the Lender's bank secures the issuance of SBLC.
Central banks may authorize the issuance of sovereign guarantees, but do not generally issue guarantees directly.
Some sovereign government guarantees must be "confirmed" by major foreign banks due to adverse economic conditions in those countries.
Government or Province Guarantee backed by central government
Government Treasury Bond
Next Steps:
Authorized Personnel are requested to submit a Letter Of Intent including a description of and/or copy of the collateral that is offered and a one to two page executive summary of the project for which funds are needed.
Loan Terms and conditions are offered after the applicant has sent a Letter of Intent and described the type or collateral that is offered.
Mega-Millions Government Project Financing
Worldwide
Funding from $10 Million USD +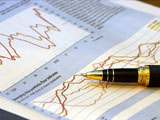 International Project Financier Bankers
Direct Private Project Finance Lenders and Deal Makers
Our Principal funders and investment bankers group have access to a combined international pool of nearly $55 billion USD+ in available liquidity
Funding from $10 Million USD Plus
Equity Capital & Securities London offer International Project Financing and Commercial Loan Funding issued by our Private International Banks and Institutions
Funding from $10 Million USD +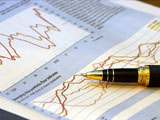 Government loans & IMF approved projects
Government Infrastructure Project Financing Using Sovereign Guarantees
We arrange financing for Government backed letters of credit or guarantees as long as we can confirm and verify that the collateral is issued by the central bank and payment is unconditional. For small countries, may require that a major correspondent bank endorse or guarantee their note.
For those government entities who do not pursue funding through these conventional sources, we have access to a number of funding entities who specialise in arranging financing to governments at all levels including Major Governments, Third World Countries, African Governments, State, Municipal and City Governments requiring financing for Government Projects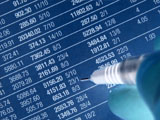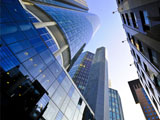 Important Note: Any communication with Equity Capital & Securities London (ECSL) is considered PRIVILEGED and CONFIDENTIAL
Getting Started
Documents Needed to Begin
Letter of Request from borrower to Equity Capital & Securities London
Through our extensive knowledge and experience and through the affiliations that we have with many of the top banks, instituitions and private banking circles, we are known as a professional firm with a hard won reputation that we value above all else. We have built our business on the basis of excellence and on complete client satisfaction, Most of all we understand the implications in which many clients seek to have their interests closely guarded and remain completely confidential.
The EQUITY CAPITAL & SECURITIES (LONDON) offshore philosophy is to develop a long term relationship with you and our commitment is to provide a high quality personal service which is totally confidential, professional in approach and international in perspective. Assistance will be given in identifying your overall planning objectives and will quickly indicate the type of service you need and the likely costs involved. Successful international financial planning depends on sound professional advice. Privacy and client considerations being of uppermost importance in all our dealings, therefore we are happy to work closely with you as your professional adviser to achieve this.
Our clients include high net worth individuals, top level politicians, attorneys, solicitors, accountants and major corporate entities worldwide.
We welcome ALL inquiries about our products and services and ask that you contact us right away if you have a deal to discuss! info@ecsl.net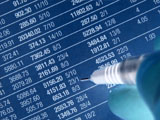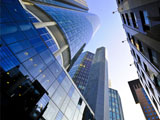 PLEASE NOTE:
This is NOT a solicitation for investment funds and it is NOT an offer to buy or sell securities. Likewise, this is NOT any form of bank or financial institution policy. The reader agrees that any effort on their part to participate in this financial opportunity is done unsolicited.
WARNING NOTICE:
IF ANY CLIENT and/or CLIENT REPRESENTATIVE DELIBERATELY ATTEMPTS TO ENGAGE and/or SOLICIT OUR SERVICES FOR THE PURPOSE OF TRANSACTING ANY FORM OF FRAUDULENT, INTERNATIONAL SECURITY THREATENING and/or OTHERWISE ILLEGAL TRANSACTIONS THIS WILL LEAVE US NO OTHER CHOICE BUT TO REPORT HIM/HER TO THE SERIOUS FRAUD OFFICE, INTERPOL, FBI, FEDERAL RESERVE CRIME OFFICE, S.E.C., I.C.C. PARIS and/or other authorities we deem appropriate.
All rights reserved Equity Capital & Securities London • This website is not intended as a solicitation to customers in any jurisdiction in which we are not authorised to operate. We are not Certified Financial Advisers, Securities Brokers or Stock Brokers. We are business consultants and intermediaries who provide advice to private individuals on or about PRIVATE business matters. The information presented is not in anyway considered or intended to be a solicitation of funds and is intended only as general knowledge. This transaction(s) are private and exempt from the act. Please be aware that any disclosure, photo copying, distribution or use of the contents of this information is prohibited.
This site is in no way affiliated with or endorsed by specified business. It exists as a compendium of supporting information intended for informational purposes only. If you want to buy this website, please don't hesitate to contact us via e-mail: domain (dot) sales (dot) org @ gmail (dot) com or you can find and buy it on Afternic domain auctions.